Avicii vs Dash Berlin – Better Half of Penguin ( Blue P. vocal mahsup)
Original story:
"Still peaking charts, rocking nations and moving lovers, makes it the right time to set loose the stunning remixes of Dash Berlin's 'Better Half Of Me' ft. Jonathan Mendelsohn! Part 2 includes the energetic Shogun remix, as well as the tender, break-beatish Rave CHannel remix!
One of the biggest highlights in the career of Dutch producer/DJ Dash Berlin, has been the release of one of the first singles of his upcoming album, 'Better Half Of Me'. A strong trancer, with the heart-rending vocals of Jonathan Mendelsohn, became the object of affection to ten-thousands – if not millions – of dance lovers. This highlight now gets a great re-run through the powerful 'The Remixes' package, now ready for its second Part!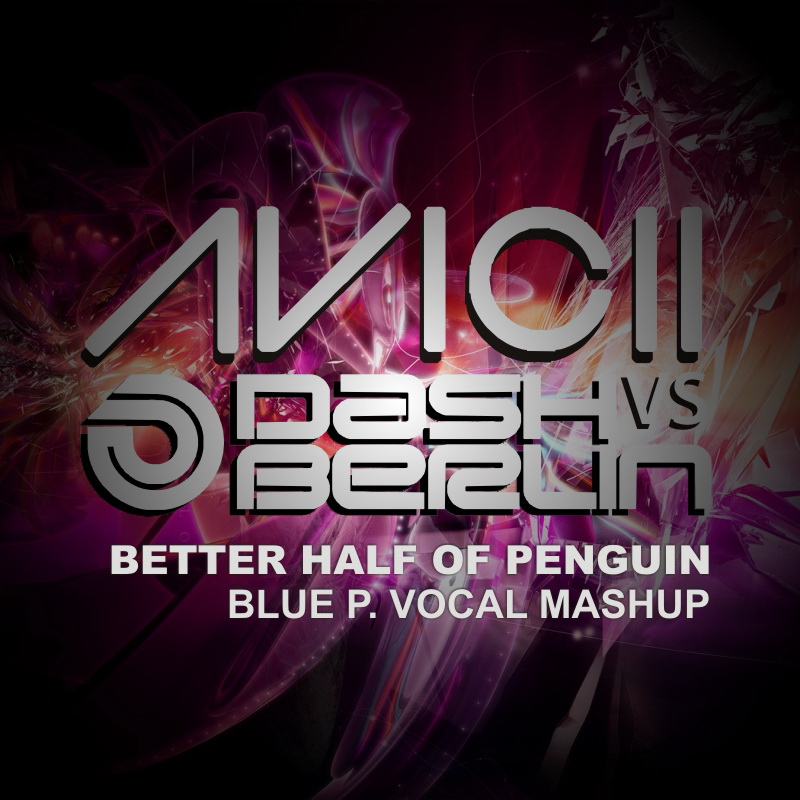 US based producer/DJ Shogun has given 'Better Half of Me' an energetic push, stirring it up with sweeping strings, a pulsating beat and heartfelt break. Russian boy-girl duo Rave Channel delivered a new, special touch to the song with their remix. Besides taking us in with a break-beat feel to 'Better Half of Me', they also added the warm, female vocals of Natalia Yakovleva to this beauty. A perfect addition of the 'other half'!"
Check out my mashup version: